They haven't become widely accepted yet, but there is a rising interest in using Altcoins as alternative banking methods at online casinos. So, what are they exactly? Simply put, Altcoins are any cryptocurrency that isn't Bitcoin or Ethereum.
Not long ago, Bitcoin was the only crypto accepted at casinos. Now, there are thousands of varieties, and online casinos will likely start to accept more of them in the future. In this guide, we'll give you a better understanding of some popular Altcoins, their primary uses, and what online casinos accept these cryptos.
What Altcoins Are Accepted At Online Casinos?
The list of Altcoins is ever-expanding, but many online casinos have yet to add them as banking options. Some may be too new to be practical, while others may be too obscure and carry inflated fees. Let's take a look at the most popular Altcoins currently being accepted at online casinos as deposit and payout methods.
Avalanche (AVAX)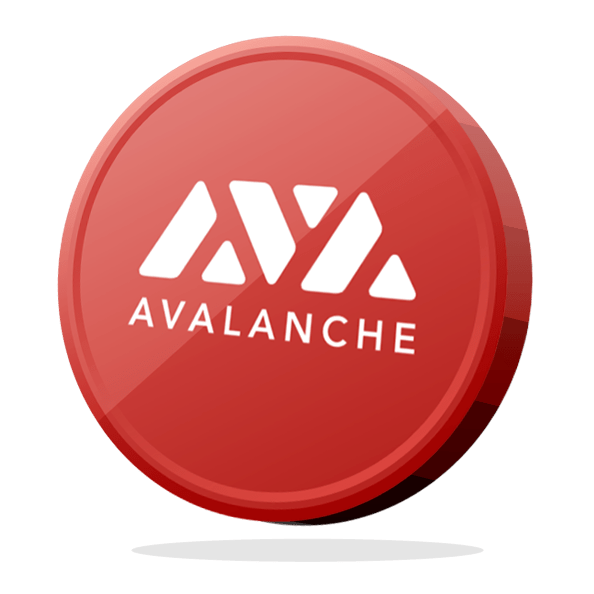 First launched in 2020, Avalanche is a decentralized smart contract network. The coin's main use is paying the transaction fees associated with using their system.
It utilizes three blockchains, P, C, and X. It is one of the fastest smart contract-capable cryptos currently out there.
When you compare their transaction speed of 2 seconds to Bitcoin's average of 60 minutes, it's an impressive feat.
Security Rating: 4
While Avalanche's three blockchain system is secure, it is a young company that may have yet to be tested by any growing pains.
Binance (BNB)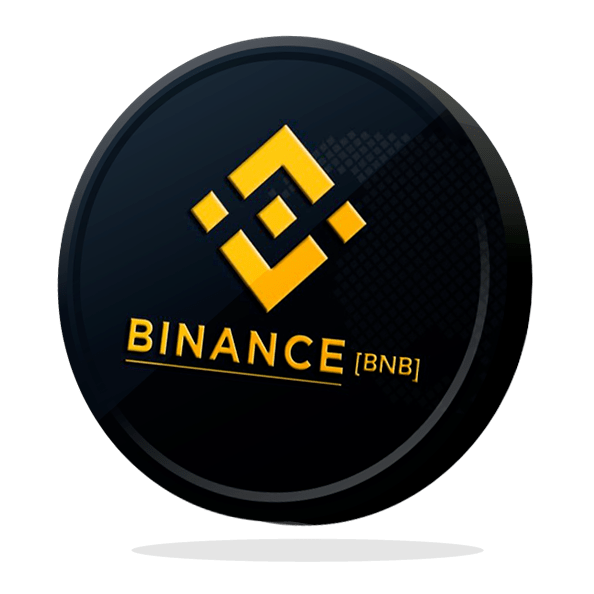 Binance, one of the world's largest crypto exchange platforms, issued its own coin in 2017. It was initially only used by the exchange's clients to pay transaction fees. Today, there are several things the coin can do such as:
Make credit card payments
Travel arrangements
Loans and transfers
Donations to charity. 
Security Rating: 3.8
While Binance is one of the leading crypto exchanges, they've recently come under fire for regulatory discrepancies, which can make a coin highly volatile.
Cardano (ADA)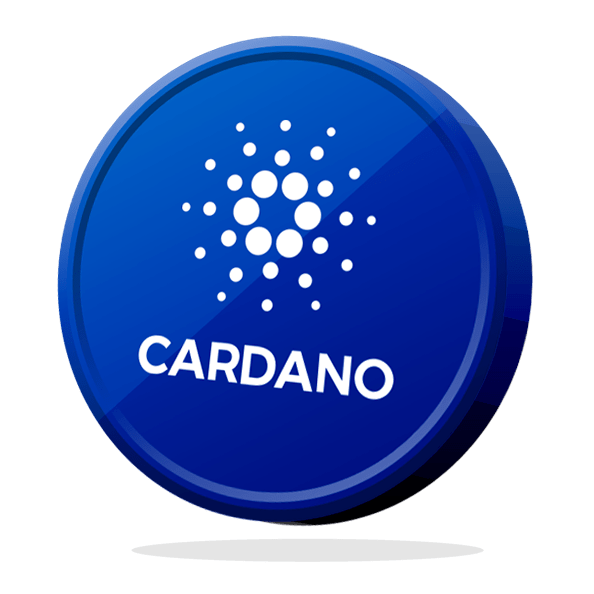 Cardano was founded by Ethereum's co-founder Charles Hoskinson. It's an open-source blockchain with a unique peer-review concept.
Scientists and programmers use it to solve sustainability, scalability, and interoperability issues.
Its decentralized network allows users to make transactions directly with each other by cutting out any intermediaries. 
Security Rating: 4.8
Cardano is a reputable company and has climbed the ranks to become one of the leading alternative currencies.
Chainlink (LINK)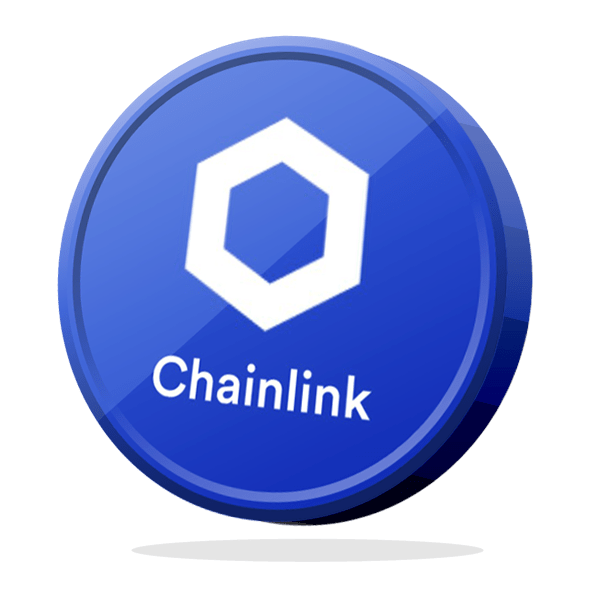 Chainlink is a decentralized oracle network that solves "the oracle problem" by bridging the gap between blockchain smart contracts and accurate real-world data. Collateral tokens and reputation scores incentivize node computers from lying to the network and ensure reliability.
The primary use of this coin is paying for services that nodes on the network are performing.  
Security Rating: 4.8
Chainlink's decentralized oracles are put through a multi-step data validation process, making it a very secure coin.
Dogecoin (DOGE)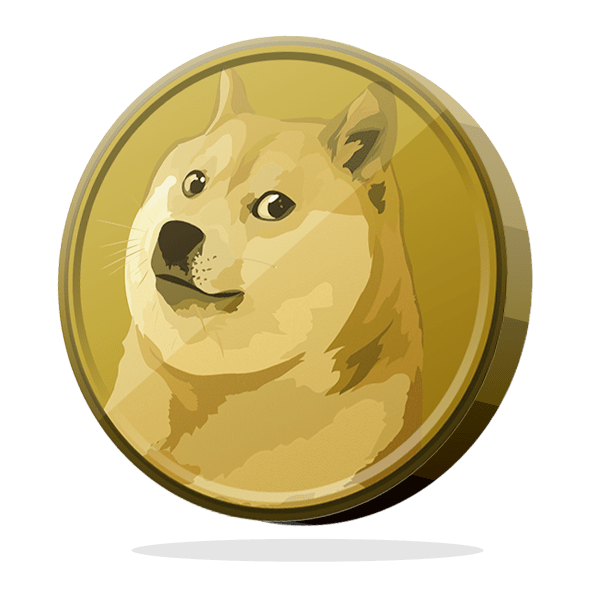 Doge is the original meme coin. What jokingly started as a fun alternative to Bitcoin turned into a legitimate crypto with a large market cap. Dogecoin's fans became a tight-knit community dedicated to charitable acts throughout its existence.
In 2014 they sponsored the Jamaican bobsled team, which led to further contributions such as getting clean water to Kenyans. With younger generations' access to investments through new apps, Dogecoin's value continues to be largely determined by their sense of humor.
Security Rating: 3.5
Doge's blockchain only uses 1090 verification nodes which is a low number compared to others making it more susceptible to an attack. That paired with the coin's volatile history of meteoric rises and falls, we feel it's a risky purchase.
Shiba Inu (SHIB)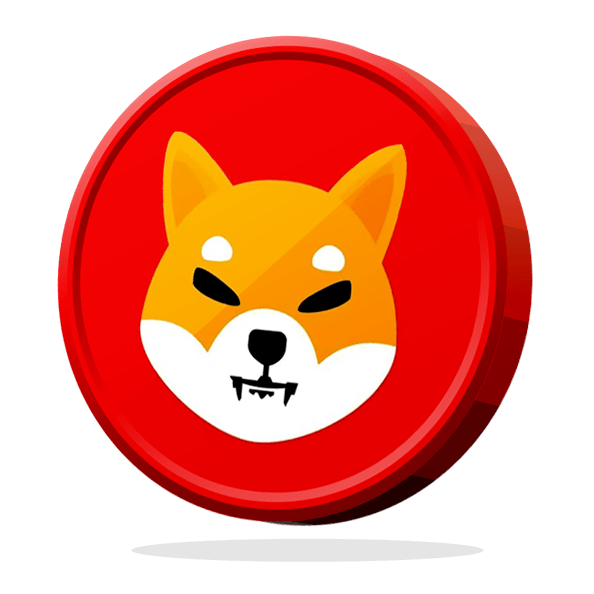 Shiba Inu is Dogecoin's cousin on another blockchain. The main difference is that it's compatible with the Ethereum-based systems, meaning you can use it with Metamask, decentralized exchanges, and NFT marketplaces.
That has allowed users to create their own exchange app called ShibaSwap, where they can trade tokens directly without a middle-man.
Security Rating: 3.5
While SHIB has exciting plans for the future, such as entering the metaverse, it's also a highly unpredictable meme currency.
Solana (SOL)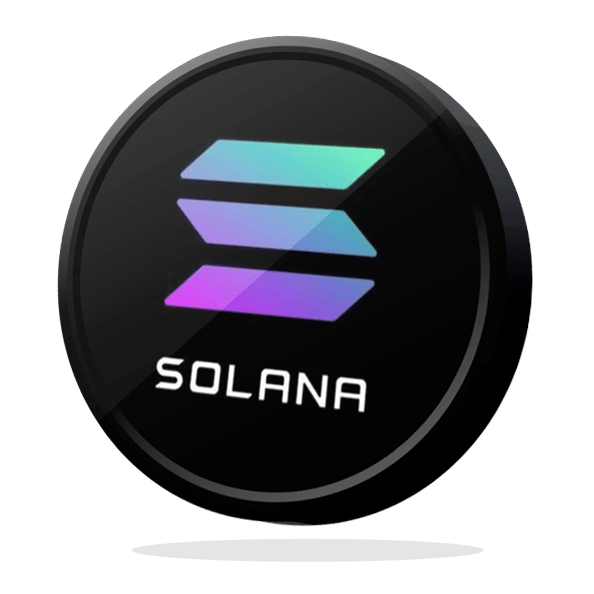 Solana is an open-source blockchain platform designed for running decentralized, scalable apps. It aims to compete with Ethereum by having lower fees and processing transactions faster at a rate of about 50,000 per second.
It also takes a uniquely democratic approach by allowing people to vote on upgrades and features of the coin. 
Security Rating: 3.8
In 2021, Solana found itself in hot water over a distributed denial-of-service (DDOS) attack. An overwhelming wave of traffic attempted to overload the network rendering it unusable. While they managed to stay online, some wonder if and when it will happen again.
Stellar (XLM)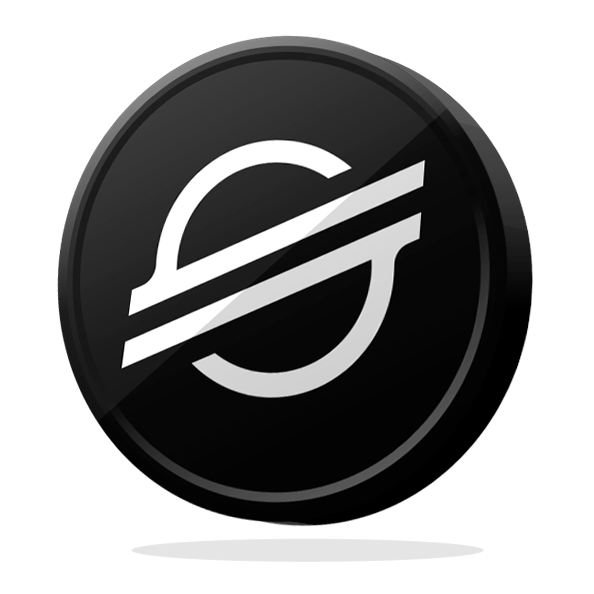 Stellar focuses on financial systems, businesses, and developers. Essentially any asset can be a digital token on the Stellar network, including currency, commodities, and physical items.
They partnered with MoneyGram to allow easier cross-border payments for up-and-coming markets. 
Security Rating: 4.8
Stellar has never experienced a cyber-attack. Some speculate that it may be due partly to the small fee attached to every transaction. By doing so, overloading the system in a DDOS attack becomes too expensive for hackers.
USD Coin (USDC)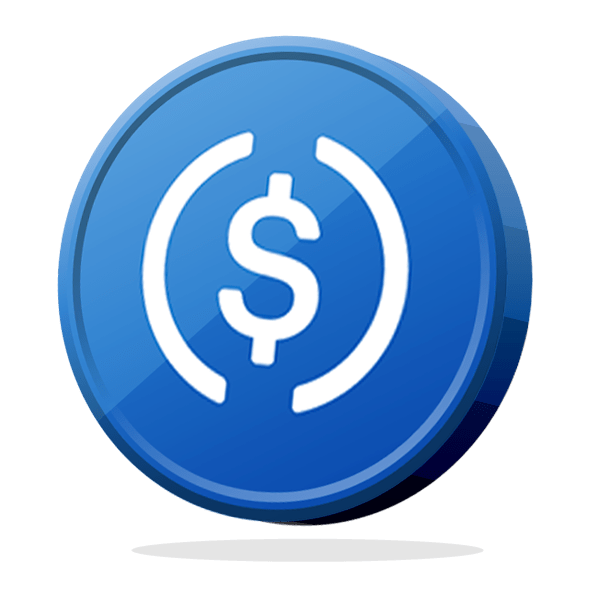 USD Coin is stablecoin, meaning that it follows the value of the US dollar. Its purpose is to be a more secure crypto. Each token is backed by money held in regulated financial institutions across the US.
Its uses are comparable to that of Ethereum, and it's guaranteed exchangeable for USD at any time. Many buyers trade their cryptos for USD Coin when they are looking to have stability over growth.
Security Rating: 4.8
The USD Coin is FDIC-insured and periodically audited to verify its worth compared to the US dollar making it a safe bet.
Tether (USDT)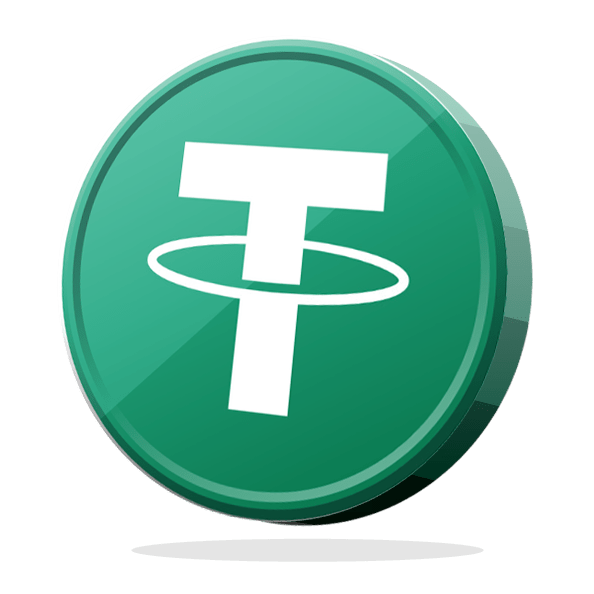 Tether is another stablecoin, similar to the USD Coin. In theory, every dollar in this coin has an equal counterpart in a bank reserve. Like other stablecoins, their goal is to offer secure transactions in the blockchain but with less volatility.
For this reason, it's popular among crypto investors who want to stay away from the value fluctuations of other coins.
Security Rating: 2
Despite their claims, Tether is not backed by the USD. It's backed by commercial papers, so there is no guarantee of its future worth. Furthermore, they've been accused of fraudulent actions on multiple occasions, including trying to cover up an 850 million dollar loss of client and corporate funds.
Why Should You Use Altcoins At Online Casinos?
There are two sides to every coin, and cryptos have their benefits and disadvantages. Let's examine a few of the pros and cons of Altcoins at online casinos.
Altcoins are secure and transparent due to their blockchain technology.
It's an anonymous form of payment. Crypto wallets don't require any personal data to use.
Many casinos offer enticing bonuses specifically for crypto deposits.
Due to their decentralized nature, there are minimal fees associated with using Altcoins. Casinos don't have to deal with the costs traditional financial institutions have.
Crypto can be volatile, and the value of your preferred coin may not be worth as much when you're ready to withdraw.
They have yet to become a normalized form of payment, so not all casinos may have your preferred Altcoin option.
Altcoins are only available on certain exchanges, making them difficult to purchase sometimes.
Cryptocurrencies have been the target of several scams. If you happen to lose some of your coins, there is little to no recourse to recoup them. 
What Online Casinos Accept These Altcoins?
While many casinos accept Bitcoin, it can be challenging to find ones that take multiple Altcoins. Visiting every casino to see their payment methods can be time-consuming and tedious, but don't worry. We've done the work for you.
Below is our top online casino that accepts Altcoins.
Top Altcoin Casino: Wild Casino Accepts Altcoins As Payment Methods
Wild Casino is consistently one of our top picks for quality, game selection, security, and promos. They have lucrative welcome bonuses, including an impressive $9,000 crypto package deal. They offer you a regular 100% up to $5,000 bonus for new players.
You can choose from 14 different Altcoins, as they accept all of the cryptos we listed above. So there's something for everyone.
The deposit minimum for Altcoins is just $20, with the maximum being $100,000. Most can be used for withdrawals except for Avalanche, Binance, Shiba Inu, and Solana; which are deposit-only methods.
Before rushing into anything, however, it's always a good idea to consider some of the benefits and drawbacks. Below are a few of the pros and cons of using Altcoins at Wild Casino.
Their crypto bonus is available with any Altcoin deposit, and you can amplify it with the 5% boost offer.
They offer one of the best Altcoin selections of all online casinos.
Altcoins have a great low minimum deposit of $20.
Boosted deposits are subject to a 10x rollover requirement.
Some Altcoins can't be used for withdrawals.
A Few Other Casinos You Can Use Altcoins To Gamble
BetOnline Casino – Accepts 14 Altcoins so you can play their hundreds of games on offer.
Making An Altcoin Casino Deposit
So you've selected your preferred Altcoin, and you've found the right casino. How exactly do you go about making your first deposit? If you've ever used Bitcoin, it's a very similar process. If you're new to all cryptocurrencies, follow the steps below.
First, set up a crypto "wallet." That is essentially like a bank account where you will keep your coins until you're ready to use them.
Find an exchange site where you can buy Altcoins.
Purchase your desired amount. You can do this with credit and debit cards or link your bank account to an exchange.
Transfer the Altcoins to your wallet.
Now you're ready to make your first deposit using your wallet's address. Just follow the casino's instructions.
Alternatives To Altcoins At Online Casinos
While Altcoins aren't the norm at every site, they are becoming more common with online casinos. If crypto isn't your thing, there are still a lot of great alternative banking methods. You can add funds to your account with credit cards, bank transfers, and checks or eChecks. Just browse the cashier page and find something that looks familiar.